For the Toyota Brand, It's Not Just the Cars that are Green
By toyotareddie | Posted in Featured on Tuesday, May 22nd, 2018 at 8:50 pm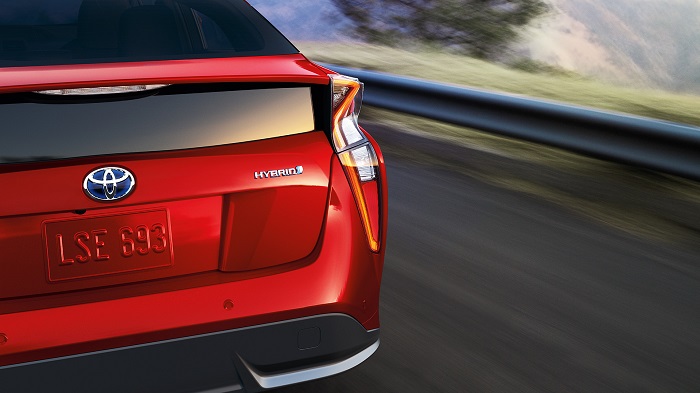 Toyota Motor Sales USA offers one of the auto industry's largest suite of hybrid vehicles. Whether you prefer a hybrid sedan like the Toyota Camry Hybrid, a hybrid hatchback like the Toyota Prius, or a smooth-riding Toyota RAV4 Hybrid near Anderson, IN, your choices are many. But did you know that the Toyota brand's "green" commitment extends beyond its automobiles and into the design of its dealerships?
The Leadership in Energy and Environmental Design organization, or LEED, boasts the world's most popular green building rating system. Retail locations across numerous industries strive for LEED certification, and the Toyota brand recently cracked the list of the top 10 companies with the most LEED-certified locations. And wouldn't you know it – Toyota Motor Sales is the only automaker in the top 10. The Toyota brand's inclusion in this remarkable group is a no-brainer – just consider what Mahesh Ramanujam, President & CEO of the U.S. Green Building Council, had to say. "Toyota is one of the leading examples of a business embracing sustainability…as one of our Platinum level members and one of the most prolific users of LEED in their retail spaces, Toyota demonstrates an unmatched commitment to sustainable development".
Nationwide, the Toyota brand has supported dozens and dozens of dealerships in their effort to get LEED-certified. Examples of sustainable features found in Toyota dealerships include:
Low-emitting interior finishes
Windows allowing for natural light
A water recycling system focused on capturing and recycling rainwater, most of which is collected on the dealership's roof
Photovoltaic panels
Water-collection cisterns made from recycled fluid tanks
Every employee at our Toyota dealer serving Indianapolis, IN is proud to be associated with such progressive, earth-friendly efforts. We look forward to talking further with you about the Toyota brand's green initiatives!
Tags: green building rating system, Toyota dealer serving Indianapolis, Toyota RAV4 Hybrid near Anderson
This entry was posted on Tuesday, May 22nd, 2018 at 8:50 pm and is filed under Featured. You can follow any responses to this entry through the RSS 2.0 feed. Both comments and pings are currently closed.
Comments are closed.